Blue Tide | Florida House Plan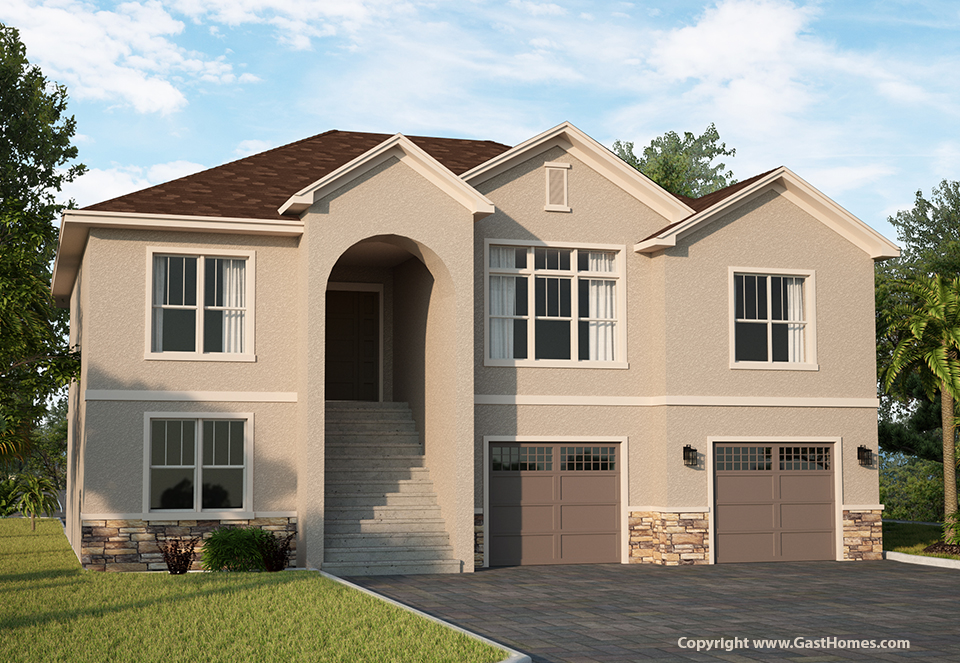 Blue Tide
Coastal Collection
3 Bedroom - 2 Baths
Width . . . . . 50'-0"
Depth . . . . . 51'-6"
Total Build . . . 4,487 Sq Ft
Total Living . . . 1,878 Sq Ft
Click on images to enlarge
Coastal Ranch House Plan
Here is another great example of one of our coastal home plans; The Blue Tide plan is perfect waterfront building. 1st floor includes three car garage and large covered outdoor living with optional swimming pool partially under the home. Furthermore, the 2nd floor and only living space gives you a single level living open concept design. This is the most popular split bedroom design out all our Florida coastal home plans. Our coastal home Plans are perfect for water front lots as they are elevated allowing you the homeowner to reduce the risk of flooding. Elevated homes also gives a much better water view as the home sets higher in the air allowing for more viewing area. This Blue Tide house plan offers three bedrooms and a large open concept gathering area with large viewing windows. Furthermore, the taller ceilings in the foyer and dining area that slopes back down to the rear great room make living big. If you're considering building one of our coastal home plans then this is sure to be a winner. All of our homes have many exterior styles that might include beach look or Mediterranean style. Homeowners really enjoy our defined building process. Make sure to give us a call today and let's make your dream come true. Like all Gast Homes house plans the floor plan reflects many of the exterior walls as ICF, Insulated Concrete Form walls at 11″ thick, although this makes the strongest and most energy efficient home possible you could choose other options that include different wall thickness. As a semi-custom home builder we can offer many options to modify each house plan and as a BPI QCI state energy home inspector you can rest assure your home is energy efficient.
New Construction Features
Granite Countertops.
Solid Wood Cabinets.
9' interior ceiling heights.
Impact rated exterior windows & doors.
Tile, with carpet bedrooms.
Closed Attic System options.
Advantech roof sheathing system.
Insulated concrete form (ICF) exterior wall options.
Florida Home Builder
State Certified General Contractor.
Thirty years experience.
Building Performance Institute, BPI Certified Inspection.
Blower Door, ASHRAE, Duct pan Quality control testing.
Site Development, Scattered site, Single Family, Condos and Townhomes.
Disclaimers: Copyright 2016 Gulf Beach Development, Inc. All rights reserved (Copyright Protected) CGC1521427  This home may reflect options not included in the base price. Pricing is subject to change based on jobiste locations.