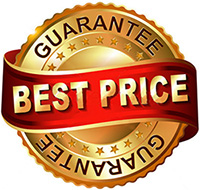 We know our price is so competitive that we'll match our competition price plus credit up to an additional $20,000 in upgrades for FREE!
See complete details below.
How are we so competitive?
1.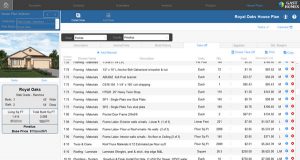 We own the only new construction software (REninja.com) that has thousands of line items of materials for each house plan. This allows us to dial in each home design with the exact needed products and quantities.  And what makes it different is its ability to change the cost of one item like a 2x4 for example then all thirty house plans and upgrades options that use 2x4's are instantly updated.  We spent over $200K to develop this solution as an investment to scale our home building business across the state of Florida allowing the consumer the best accurate price. We estimate that the average builder adds a contingency cost for unknown surprises at $10K to $20K or more.
2.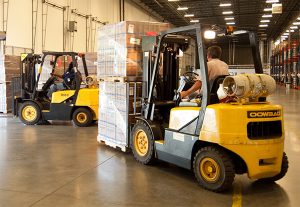 We own a separate Florida corporation that is our buyers' group distribution center. The average mark-up for products from manufacture to retail are 35% to 40%.  The distribution center only needs approximately 15% to 18% to operate leaving about 20% savings to you the consumer on the products we purchase through this buyers group.  The more volume business we create across the whole state of Florida the better we negotiate our wholesale pricing and product line. Currently as our buyers groups grows, we maybe only offering a few thousand dollars of savings but who wouldn't want to save $5K or more on their home purchase.  
3.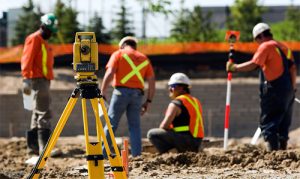 Leverage in-house work force. Part of our scalable business model is to hire our own hourly guys when we can increase production time and control cost.  Most Florida builders are paper contractors whereas they sub-contract out 100% of all tasks to complete a new construction home.  When we hire our own crews with full benefits and tax matches we gain quicker production time, quality work and reduced cost.  Every Florida market is different so we adjust for each, in one area we may have our own framers, excavators and roofers with another area we may need concrete flatwork, electricians and cabinet installers.  With the average home construction you could use as many as twenty crews with an average savings of $1K per crew we bring in-house.
Best Price Guarantee Rules

During the estimate phase but before signing your contract if you find that our base price on our standard house plans is not the lowest we will match our competitor's price plus give you an additional 3% of the base price amount toward upgrade options.   Maximum 3% upgrade amount is $20,000.  To receive this "Best Price Guarantee" competitor must have a detailed written price break down showing what their cost is compared to ours using the exact same products and material quality, using a fixed cost contract.   If parties cannot agree the new construction home cost is not for the same like kind quality products or design then this offer is void and invalid.