Avoid New Construction Pitfalls in Florida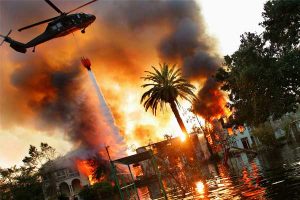 Congratulations on your decision to build a home in Florida. You've chosen an amazing place to plant your dream residence, and choosing the right location is half the battle. You and your loved ones will be enjoying lots of sunshine and relaxation in the Sunshine State. Building your home will probably be the most fulfilling thing that you ever do in your life. However, you have to make sure that you avoid the numerous pitfalls that happen when people move too quickly or fail to conduct thorough research. This list of tips will remind you of some key points. It's a mix of things to remember as well as things to avoid. If you stick to the tips in the text, you can accelerate your project's movement and avoid a lot of unnecessary stress.
What to Know Before Building a House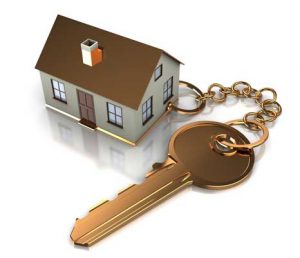 If you've already purchased your land for cash, and you have a stable place to stay while your project is progressing, then you don't have to worry about rushing to get the home building plan in order. You can take your time getting different things straight before you make a move. After you start, you can expect your project to take six months to a year to complete. It may take longer if some complications arise, but it will probably be done sooner than later.
Some subjects that you will still have to consider are the funding issues, the resale value of the home, energy setup, maintenance and the like. You can decrease those costs significantly by the choices you make in materials, contractors and so forth. What you have to watch out for is overspending. You don't have to break your bank just because you want a gorgeous home. The right contractors will have fair pricing and high-quality work. There's always room for additions and improvements at a later time.
Before you start building, you should consider installing things that will raise the resale value in case you decide that you want to sell it one day. Installing energy-efficient products, putting solar panels the roof, and creating gorgeous landscaping will contribute to increasing the home's resale value. Florida is an excellent state to try some solar panels. They are becoming increasingly popular in all states because of the massive amount of money that you can save on electricity.
Finally, when you're making plans for your home, be sure to think of ways that you can reduce a number of maintenance acts that you have to perform on it.
Avoid Poor Home Design Planning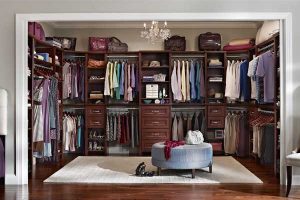 According to many home builders surveyed, one common pitfall that people get caught up in is poor home design planning. The way that you plan how you will lay out the area can make a huge difference as to whether you feel like your home is cramped or abundantly spaced. Think about everything that you will have to do on a daily basis, and then make sure that you plan your item placements appropriately.
For example, you have to make sure that your laundry area is far enough from your bedroom that it will not interrupt your sleep. You'll have to consider whether you created space for your television and entertainment system, if you designed enough cubbies for storage, created lengthy closet areas that could fit a lot of material in them, etc. You can create 100s of additional square feet and make your house seem bigger if you use smart planning methods.
Picking a New Home Building Lot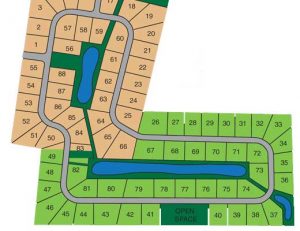 The lot that you build your home on is one of the most crucial aspects of the home-building process. It will determine the level of enjoyment that you get out of your dwelling. Before you secure a building lot, you'll need to take a run of the area that you have in mind and examine all the aspects of everyday life.
You'll need to look at things like the public transportation access, shopping area proximity, school districts, neighbor types, churches, noise potential and so on. You'll also want to inspect different lots and make sure that you have a nice area to create a garden or place a water fountain or swing set. If you have children, you want to make sure they will have enough room to play on your property. Most of all, move to a place where you truly want to be. If you like areas that look rural and are by water and lots of green grass, then pick a lot that has lots of green grass. Don't move to the city if you don't care for the city. Be cautious about the additional fee the building lot might occur including impact fees.
Check the Crime Rates in the Area
Another thing that you want to make sure that you do before you start building anything is to check the crime rates in the area. Your goal is going to be to keep yourself and your family as safe as possible. Therefore, you want to build a home in an area that has moderate to minimal home trespassing crimes. On the other hand, you could invest in high-tech security features that can protect you and keep people out of your property by sounding loud alarms or notifying the police.
Avoid Having People Tell You What You Need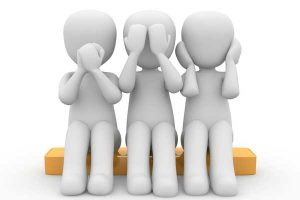 Your family and friends are probably uber excited about your home-building project. However, you must avoid letting them tell you what to do and how to run your own project. Parents and friends have a bad habit of trying to thrust their personal preferences and ideas upon their children and friends. You are building your home for yourself and your family. Therefore, you have to make decisions based on what you and your family needs. Don't fall into the trap of designing, decorating or even building your home where or how someone else wants you to do it. You will spend the majority of your time in this home, so create a world for yourself that makes you feel comfortable no matter what anyone else thinks about it. You can allow them to put in their two cents if you ask for help on how you can shorten the process or save money, but other than that, tell them to let you'd prefer them to be hands off.
Ask the Home builder What's Included and Get It in Writing
Another thing that you want to make sure that you do is ask the home builder what his fees include. Ideally, you want to get as many services as possible included with the price that he gives you for building the home. The builder may include materials costs, labor charges, permit fees, and then charges for the plumbing, electricity, flooring and the like. He may add an overhead fee, his personal profits and something extra.
You can ask him to give you a quote that breaks everything down so that you know the complete scope of the work and the menu items that you will receive. Ask before you even consider getting started. You would hate to find out that something important isn't included in the fee that you have to pay. If this person is a reputable builder, he will have no problem creating a detailed quote or work plan for you. It's what business people do when they operate with integrity.
Choosing Home Builder Vs. Being Your Own Contractor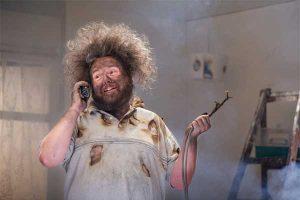 Of course, you could always opt to be your own contractor instead of hiring a builder. There are some positives and negatives to both angles. Yes, you might save money if you choose to be your own contractor. Yes, you can employ your own personal subcontractors, friends, family members and so forth. Yes, you can feel like you are in charge of the operation, and you can feel a sense of accomplishment because you did it yourself. However, you won't have that extra level of protection if issues arise between you and the subcontractors.
Hiring a builder has many benefits to it. One of those benefits is that you can get your project done faster. If you're throwing away money on hotels while you are waiting for your house to get done, then timing is important. A seasoned builder is naturally going to have the prowess to coordinate the job faster than you will. You can alleviate yourself of a lot of stress if you hire a builder instead of doing it all yourself. Remember: You have a lot of things to handle as the builder. You'll have to keep up with sewer taps, permits, engineering, home design and so forth.
It could actually be nightmarish for you if it is your first time. Even if it isn't your first time, do you really want to be in charge of everything, including managing all the subcontractors? Subcontractors tend to listen to experienced builders more than they do green homeowners. You could find yourself having a hard time managing your workers, running over budget, and that will only add unnecessary stress to your day.
Avoid Overspending When Building a New Home
Building a new home is exciting and fun, but you have to watch that you don't overspend when you take the plunge. You can always make some improvements to the property after you move into it. You have the rest of your life to perfect it. Be smart and stay conservative with your budget in the beginning. You will be glad that you took that route when it's all said and done. You can still have your fantasy home if you don't splurge.
Consider the New Construction Building Time Frame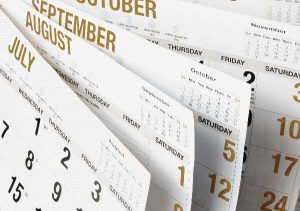 Make sure that you consider the amount of time your project is going to take so that you can plan accordingly. You want to make sure that you make living arrangements for the time that you are going to be conducting your building. You also want to make sure that you have enough funding to take care of all of the various expenses that you will have during construction. With building schedules running six months to a year makes plans around them. Often the start of the building process goes a little slower. Once you finally make the decision to sign the building contract and you feel like you're done on your part and expect to house to start immediately your only setting yourself up for failure. Once the contract is signed it can take 60 to 90 days for the lending bank, Title Company, architect and building department to complete their task before the building permit is ever issued.
Get a New Home Warranty
You will need to consider getting a new home warranty so that you can have that piece of mind that you need when you're done building your dream house. A warranty keeps you safe and secure. Your builder warranty will cover you for normally a year and for certain items. The coverage usually protects the workmanship and materials.
Major structural elements may have protection for as many as 10 years. You could buy a separate new home warranty that covers some additional items. For example, home builder warranties don't cover moving expenses or living expenses that accrue when you have to stay somewhere when repairs are being made on the property. These warranties also don't cover household appliances or cracks in tiles and bricks.
Extended warranties can cover many other items in your home. They can cover items such as washers, dryers, water dispensers, fridges microwaves and more. They can cover spas, toilet tanks and other items for you. It will give you a peace of mind not to have to worry about your property or the items inside of it. Shop around and find a provider that will cover everything that you need. Gast Homes does offer extended home warranty coverage, ask your local certified Gast Homes real estate agent for details.
Now you know some of the pitfalls and some of the ways that you can avoid falling into their traps. You can now start building your dream house with minimal stress, increased processing speed and more money in your pocket. Good luck on your project and the rest of your life in a gorgeous home.